Hero Fiennes Tiffin on Jim's Role in First Love Movie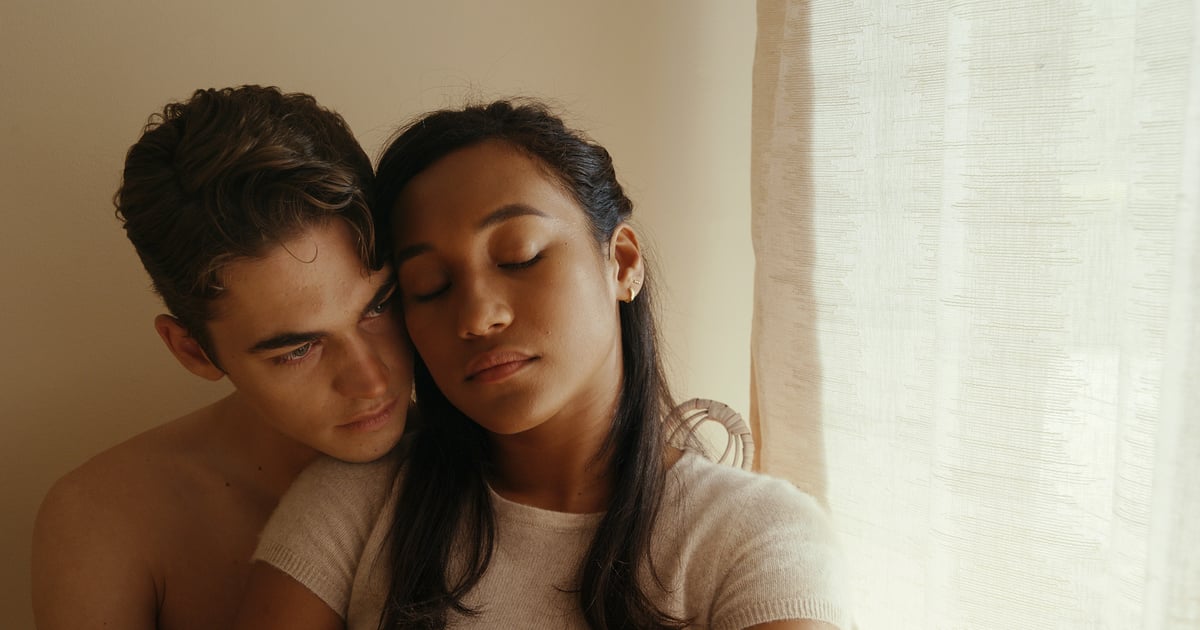 Hero Fiennes Tiffin has released a new romance movie. The 24-year-old stars alongside Sydney Park in 'First Love,' which follows high school students Jim (Tiffin) and Ann (Park) as they fall in love and deal with their impending departure from college. While the storyline might seem similar to Hardin and Tessa in the After franchise, which Tiffin is best known for, the actor assures us it's totally different.
"There's something special if you can make it work with your first love."
"The scripts are initially so different, but the way they're shot and animated is different," Tiffin told POPSUGAR. "Jim's character is so different from Hardin's. I feel like they're on opposite ends of the spectrum, and that's certainly part of what prompted me to do another romance."
Jim and Ann are complete opposites. Jim is calm and mostly alone, while Ann is a social butterfly and looks forward to all the exciting possibilities that come with going to college. Despite their different personalities, Jim and Ann fall in love with each other. Tiffin was initially reluctant to do another romance film because he wanted to branch out into other genres, but he was intrigued by the "different style of romance" in "First Love". He explains, "I was a little nervous doing so many romances, because I would be putting myself in a box a bit, but I think I did the opposite by taking on another romance with such a different style."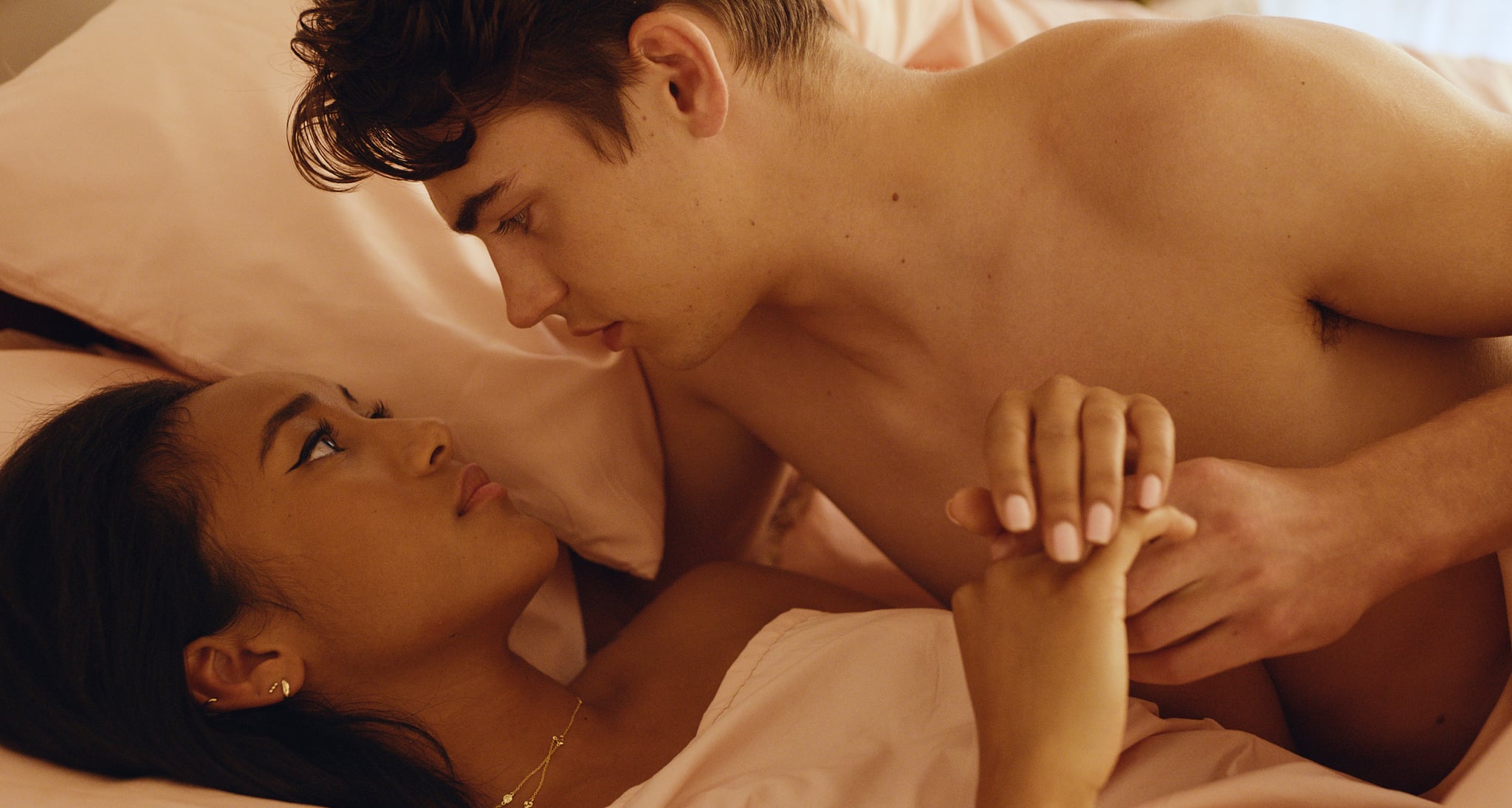 As Jim and Ann navigate their relationship and their own personal journeys, it's hard not to remember the magic of your first love. Like many couples, they go through a series of ups and downs but eventually find each other. "People should like to reflect or expect to be excited about their first love," Tiffin says of the film's message. "There is something special if you can make it work with your first love. I feel like it will be really nice for people to reflect on their own past or consider their own future, according to the where they are."
And for those who've already had their first love and it didn't work out, Tiffin says watching Jim and Ann's story will hopefully unfold "let people know if it wasn't meant to be, it wasn't meant to be to be."
Tiffin and Park's on-screen chemistry is undeniable, which is impressive considering they met just before shooting their first scene. "I feel like I knew Ann before I knew Sydney," Tiffins said. "And then we had a few days off and we met to eat. We're both Scorpios so I don't know if that has any effect, but we're really good friends. She's so positive d being there on set, when I'm usually a bit lost. I'm a bit grumpy, I probably hide it really badly, and she's just singing a song in her chair, not taking life too seriously – and then they call for action, and it delivers every time."
Next, Tiffin will once again step into Hardin's shoes for "After Ever Happy," which premieres Sept. 7. Although Tiffin couldn't reveal much about the film, he said: "There will be a lot more of everything you expect from 'After': fireworks, dramatic moments and all that good stuff. things – so stay tuned. I really can't wait for everyone to see this too."
Tiffin also stars in "Woman King"alongside Lashana Lynch, Viola Davis, John Boyega, Jordan Bolger and Sheila Atim. The film is set to debut on September 16. "I had so much fun filming it. I always said I wanted to work with John Boyega, and I managed to do a scene in front of him," Tiffin says. "I think it's going to be a massive, massive, epic, amazing movie."
"First Love" is theatrically released and available on demand now.
Image source: Vertical Entertainment