Idle Siege: War Simulator is the newcomer to the idle game genre. Gameloft has developed a good idle strategy game with the core theme of medieval world battle, conquest and conquest gameplay aspects. In this Idle Siege: War Simulator guide, we have articulated some tips for beginners so that you can get started well with the game and easily complete the quest objective.
A idle game as we know it is the resource management which depends on the time spent in a particular game to complete the quest. Idle Siege: War Simulator has lots of castles (or levels) to conquer with the resources given for each level. This would involve a strategy to focus on to effectively achieve level goals.
Gameplay overview
In Idle Siege, the basic objective is to earn your way to the castle on each level. Each level is designed in a different way so the player needs to think about strategy such as which troops to use, formation of troops in order to complete the level as soon as possible. Troops must clear defenses such as army troops, towers and gates to conquer the castle.
As the game genre suggests, players must wait for the accumulation of gold to upgrade troops so they can overcome defenses. Gold is collected automatically when you are disconnected from the game (for up to 2 hours).
Idle Siege: War Simulator Beginner's Guide: Tips and Tricks
Here are some of our tips in our Idle Siege: War Simulator Beginner's Guide to help you newbies get started on your journey.
1. Follow and Complete All Quest Objectives
The most important tip would be to follow the quest objectives of each level. This would keep you on track to complete the particular level quickly. Completing the quest will also grant you rewards such as gold medals and scrolls which will be used to upgrade troops and commanders.
2. Upgrade your siege camp
The potential of your troops and the capacity of the army of a particular level depends on the level of the siege camp. In each level, the siege camp can be upgraded to a particular level. Focus on upgrading the siege camp as quickly as possible.
This will unlock the military camp capacity, the number of commanders that can be used. And most importantly, the rate of gold earned increases with upgrading the siege camp, which would also affect how quickly you can upgrade troops.
3. Keep Upgrading Your Legendary Commander
Commanders are special characters with unique stats and traits that give the army a boost. Commanders can be obtained from in-game rewards from Chests or through in-game purchases. These Commanders can be from Legendary class, Rare or Common class. The legendary class is the best of them with special attack attributes.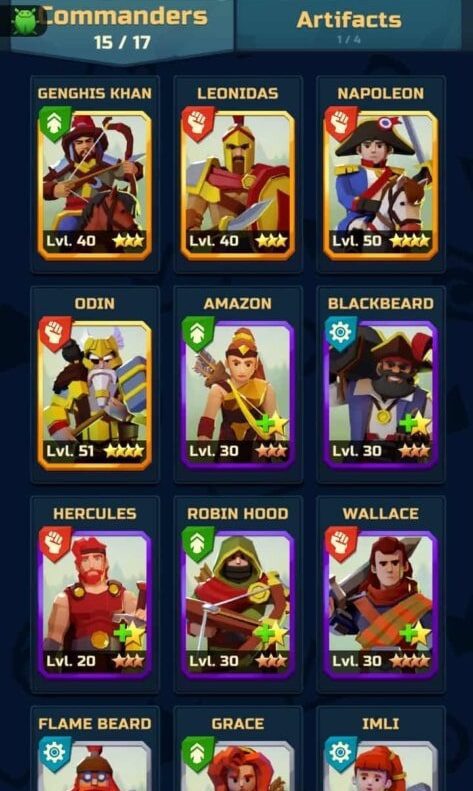 Our suggestion would be to improve the Legendary Class Commanders as much as possible, otherwise focus on the Rare class but not the Common class. As you progress through the game, clearing different levels, more and more rare and legendary class commanders will be unlocked. It would be best to have around 6 main commanders and focus on leveling them up.
4. Synergize Army With Commander
Troops and army commanders have special class attributes such as range attributes. It is always best to line up army troops with the same commander class. The basic trick can improve the performance of the troops enormously.
5. Never forget to unlock your special chests
Each level has Special chests in defenses. These chests are to be reached within a certain time. Even if you fail to reach the chest within the time limit, you can simply watch an ad and claim the rewards from the chest.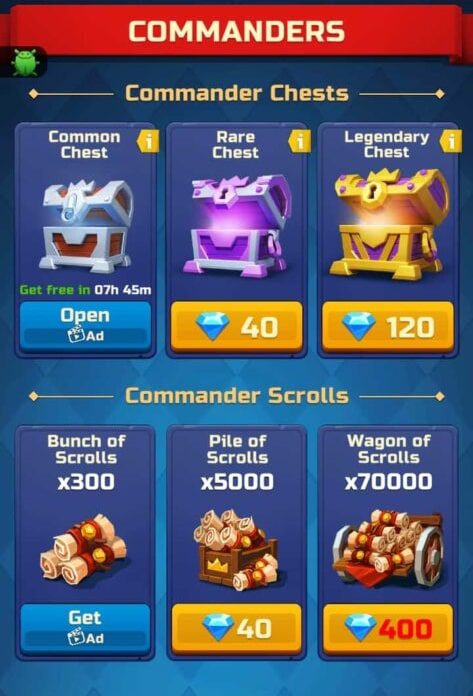 These chests contain keys to unlock Rare and Legendary Chests to get the commanders. So, always claim the rewards from these chests.
6. Use Events to Maximize Resources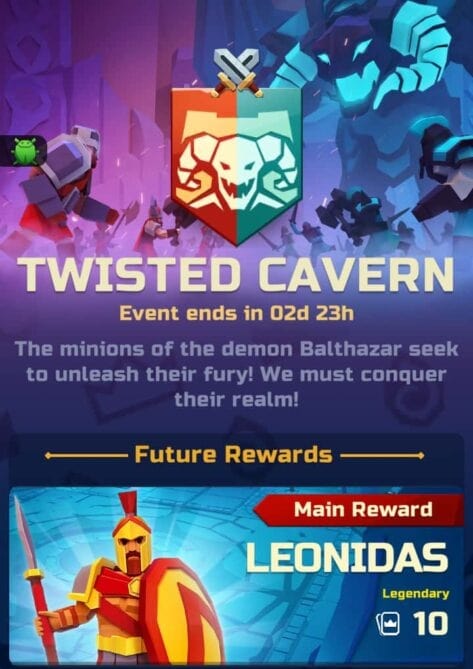 The game launches special events with exciting rewards that can significantly boost your progress, especially on getting Legendary Commanders and Commander Scrolls used to upgrade commanders. So always participate in these special events and significantly increase your Commander collection.
7. Modify your troops based on defense
Each level is designed differently and has the ability to train different types of army troops. It is therefore advisable to take different types of troops depending on the current defense that the army is attacking.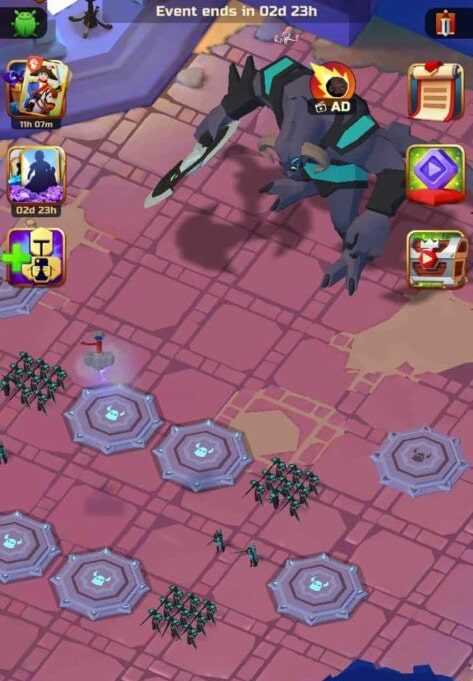 For example, if you are attacking a group of archers or ground troops, attack them with raiders as they can quickly sweep through those defenses. If a lone tower needs to be attacked, ranged troops serve best.
Final Thoughts
The playing time of each level will increase as you progress further and further in the game. But it is advisable to log in within 2 hours because the maximum time to collect gold is 2 hours. You can just log in and claim the gold and log out so the gold collection doesn't stop. But to advance quickly in the game, the developers have the possibility of using gems or watching ads (as expected in the Idle Game genre).
Usually the game keeps attacking defenses, but if a player is offline for a longer duration, the game stops attacking until they come back online. The game would continue from that particular point and not reset the whole level from the beginning. That's it for the basic tips and tricks, if you find it difficult to progress in the game, you can always refer to this Idle Siege: War Simulator Beginners Guide for help.
That's it for today's Idle Siege: War Simulator Beginner's Guide. Did you find our Idle Siege: War Simulator Beginner's Guide useful? Let us know in the comments!
For more mobile gaming news and updates, join our whatsapp group, Telegram groupWhere Discord Server. Also, follow us on Google News, instagram, and Twitter for quick updates.