Apple plans to hold an Apple Watch activity challenge on International Dance Day, which is to be celebrated on Friday, April 29. The activity challenge will appear on the Apple Watch as a notification in the days leading up to the event.
To get the International Dance Day prize, Apple will ask Apple Watch users to do a dance workout of 20 minutes or more on April 29.
It's time to groove! Earn this award by recording a dance workout of 20 minutes or more on International Dance Day, April 29. Log it with the Workout app or any app that adds workouts to Health.
Apple Watch users who successfully complete a dance workout on the appropriate day will unlock a badge in the Fitness app as well as animated stickers that can be used in the Messages and FaceTime apps.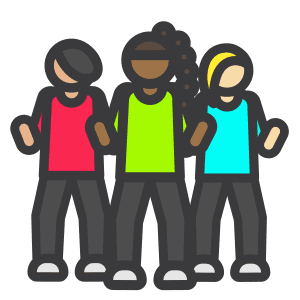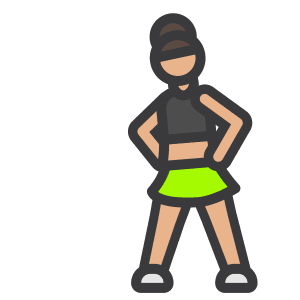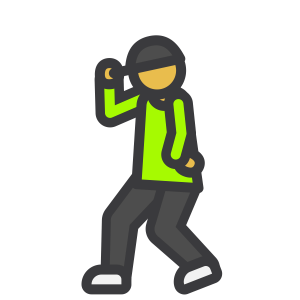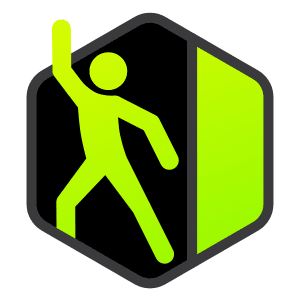 The challenge can be completed with a standalone dance routine or by using a dance routine in Apple Fitness+. Apple's fitness subscription service has a dance category that will meet the requirement. Apple Fitness+ is priced at $9.99 per month or $79.99 per year.
International Dance Day is one of the Apple Watch activity challenges that Apple hosts each year, and it will come a week after the Earth Day activity challenge.
Related stories
Apple is planning an Apple Watch activity challenge for International Women's Day in March
Apple's next Apple Watch activity challenge is set to take place on International Women's Day, which will be celebrated on Tuesday, March 8. The activity challenge will appear on the Apple Watch as a notification in the days leading up to the event. To win the International Women's Day award, Apple Watch users will need to complete a workout of any type lasting at least 20 minutes.M…
Apple Watch will offer an activity challenge on Earth Day
Apple Watch users will once again be able to complete an activity challenge on Earth Day to earn a special badge and iMessage stickers. To complete the activity challenge, users must do any workout for 30 minutes or more on April 22, according to Apple. As usual, the workout can be logged in the Fitness app or any app that can send data to the Health app. "Let's get moving and…
Apple will celebrate Veterans Day with the Apple Watch Activity Challenge
Apple plans to offer its next Apple Watch Activity Challenge on Thursday, November 11 in honor of the upcoming Veterans Day holiday. Apple says Apple Watch owners can win the Veterans Day award by doing any workout for 11 minutes or more on Nov. 11. Earn this special prize on November 11 by doing any workout for 11 minutes or more. Log your time with the Workout app or any…
Apple Planning Activity Challenge for International Yoga Day on June 21
International Yoga Day takes place on Monday, June 21, and Apple is celebrating with a new Activity Challenge that will allow Apple Watch users to earn a new yoga badge and set of animated yoga stickers. Win this award inspired by International Yoga Day. On June 21, do a yoga session of 20 minutes or more. Log your time with any app that adds workouts to Health.To win the prize,…
Apple Fitness+ wins BTS dance routines ahead of International Dance Day
Apple today announced that its Fitness+ service is being updated with several new dance routines in honor of International Dance Day, which is set to take place on Friday, April 29. The update will feature a new Artist Spotlight Dance workout set to the music of popular Korean pop group BTS, with moves straight from the choreography of the BTS videos. The songs will be…
Apple plans new Apple Watch Unity and Lunar New Year activity challenges in February
Apple has two new Apple Watch Activity Challenges on the horizon, one of which will celebrate Lunar New Year and the other will celebrate Black History Month. For Lunar New Year, Apple is asking Apple Watch owners to do any workout for at least 20 minutes between February 1 and February 15 to win the prize. It is not clear if this is a global challenge or a challenge that will be…
Apple Fitness + Studio Tours offers a behind-the-scenes look at the workout service
Justine Ezarik, known as iJustine on YouTube, shared a sneak peek of the Apple Fitness+ studio in Santa Monica, California today. As part of the tour, Ezarik interviewed Apple's head of fitness, Jay Blahnik, and a few Fitness+ trainers. Britain's GQ also visited the Fitness+ studio and interviewed Blahnik and Apple COO Jeff Williams, who oversees the Apple Watch team. According to…
Apple plans 'Ring in the New Year' activity challenge for Apple Watch users
Apple plans to offer a new "Ring in the New Year" Apple Watch activity challenge starting Saturday, January 1. The activity challenge will require users to close their three fitness rings for seven consecutive days in January. This means hitting all stand, exercise, and movement goals for a week. As with all of Apple's activity challenges, the New Year's Challenge…
popular stories
Anker's latest USB-C docking station brings triple-display support to M1 Macs
While Apple's early M1-based Macs can officially only support one external display, there are ways around the limitation. Anker today launches a new 10-in-1 USB-C docking station that offers just that. The Anker 563 USB-C Docking Station includes two HDMI ports and one DisplayPort port, and it leverages DisplayLink to carry multiple video signals over a single connection. Since this hub…
Apple Watch Series 8 is rumored to feature a new design with a flat screen
The Apple Watch Series 8 could feature an all-new design with a flat screen, according to the leaker known as "ShrimpApplePro". In his latest video on the Front Page Tech YouTube channel, Jon Prosser highlighted information from ShrimpApplePro that suggests the Apple Watch Series 8 could feature a flat screen in what appears to be a design originally rumored for the Apple Watch. Series 7. …
Apple highlights latest iPhone privacy features in new 'Data Auction' announcement
Apple today shared a new announcement highlighting iPhone privacy features like App Tracking Transparency and Email Privacy Protection, designed to give users more transparency and control. regarding the collection of their personal data. The ad revolves around a young woman named Ellie who finds her personal details being sold at an auction house, with bids placed on her…
Apple's AR/VR headset nears completion as council gets demo
Apple last week showed off its upcoming AR/VR headset to members of Apple's board of directors, indicating that the device is in an advanced stage of development and could debut in the not-too-distant future, reports Bloomberg. . Apple has also accelerated development of the software that runs on the headset, with that software to be called "RealityOS," or rOS for short. Rendered via designer Ian…