If you're looking for a quick refresh but don't have a lot of money to spend, or time for that matter, then you'll want to get creative with some cool but inexpensive DIY projects for your home.
Whether you're in your forever home and just want to use up the rest of your best furniture paint from a previous project, or you're renting and want to make a minor edit to bring more of your personality into your space, rest assured there's a DIY project or two within your reach and, more importantly, a budget.
Simple to copy and easy on the bank balance, these inexpensive DIY ideas are sure to add design interest to your surroundings in pain-free hours. Most of them are power tool free, so whatever your DIY skills, you'll be able to create something you love or upgrade a small pocket in your home.
1. Paint a wall with polka dots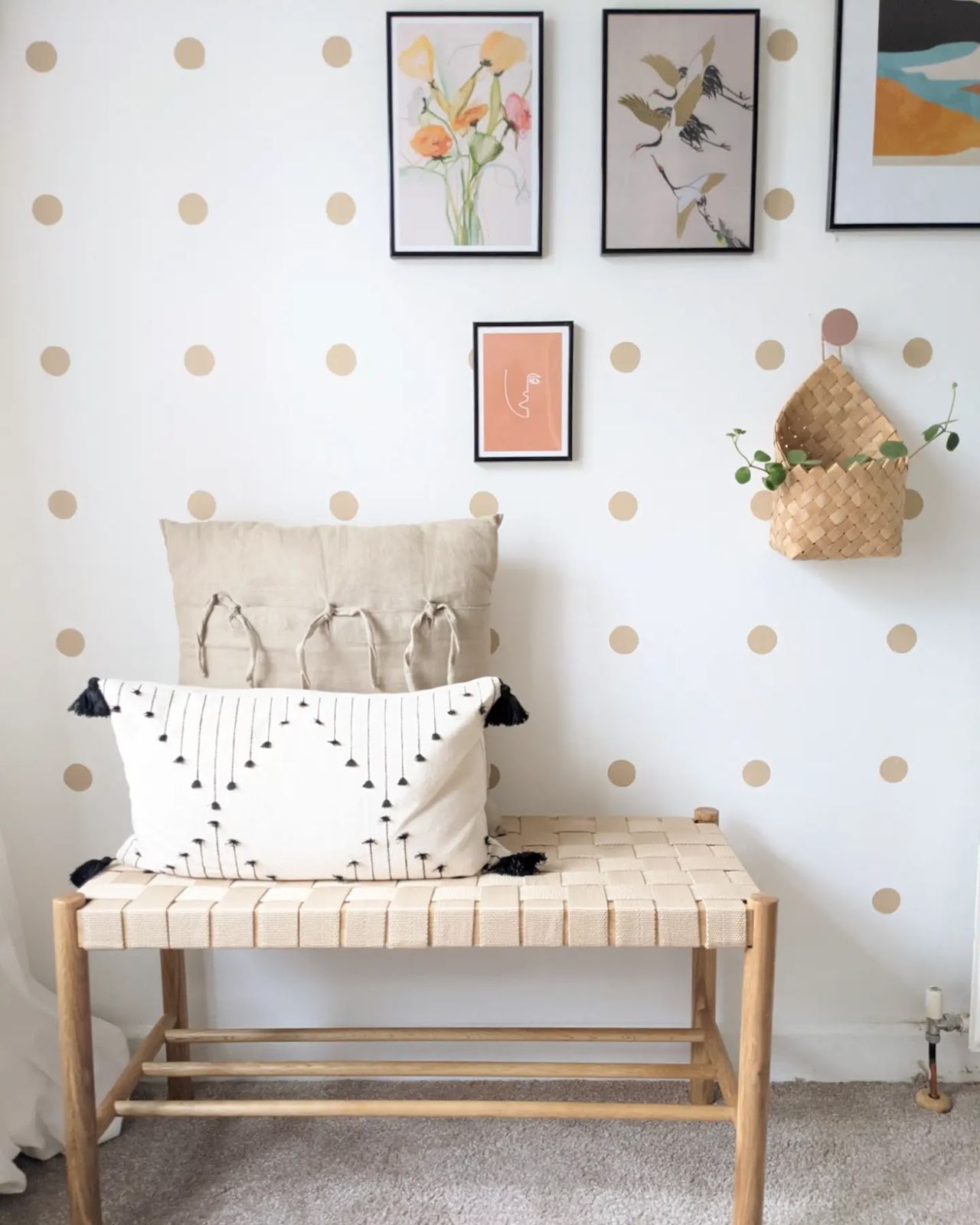 If you have paint swatches left, like blogger Jo Lemos did, get creative and add a little detail to an overlooked space by painting a wall with dots. If you have a fairly large room, decorate every wall thoroughly, while if you want to add interest to a small room, start with a simple but effective solo wall.
Cost: Less than $10 (the cost of one basic round sponge from amazon if you have leftover paint on hand!)
2. Warm up dead space with wallpaper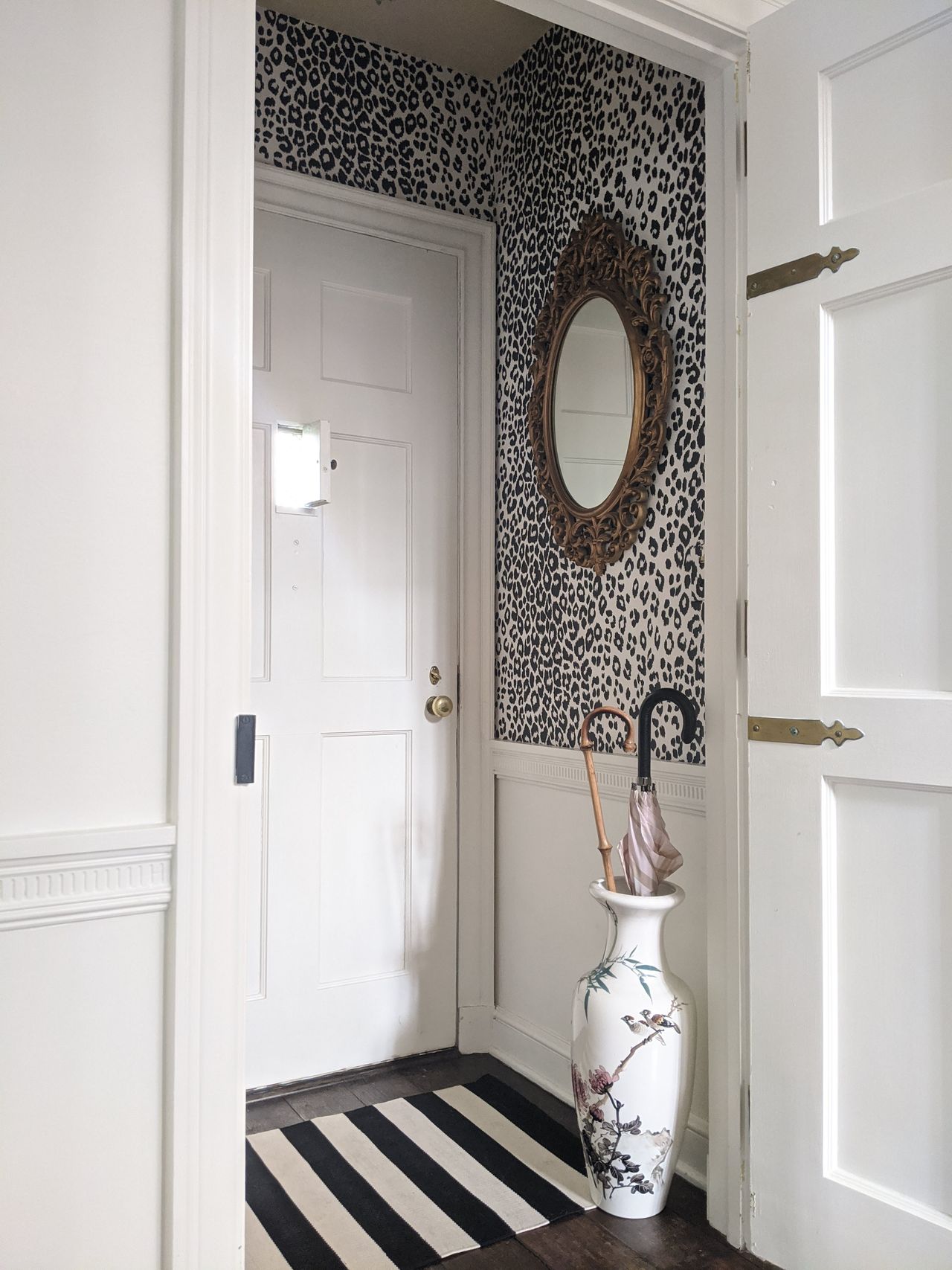 Blogger Ruth Jackson added interest throughout her home by using throw wallpaper. The difference she made to her small entry just by investing in a single leopard roll Schumacher wallpaper on Ebay for only $25, it's impressive.
Pick a thrifty print you love and you could literally save up to 90% on retail costs, then simply hang wallpaper in an overlooked corner of your home to elevate the space without spending a ton of money. or time for a decent upgrade. There are many more wallpaper projects where this came from.
Cost: $25
3. Add a unique finish to second-hand vases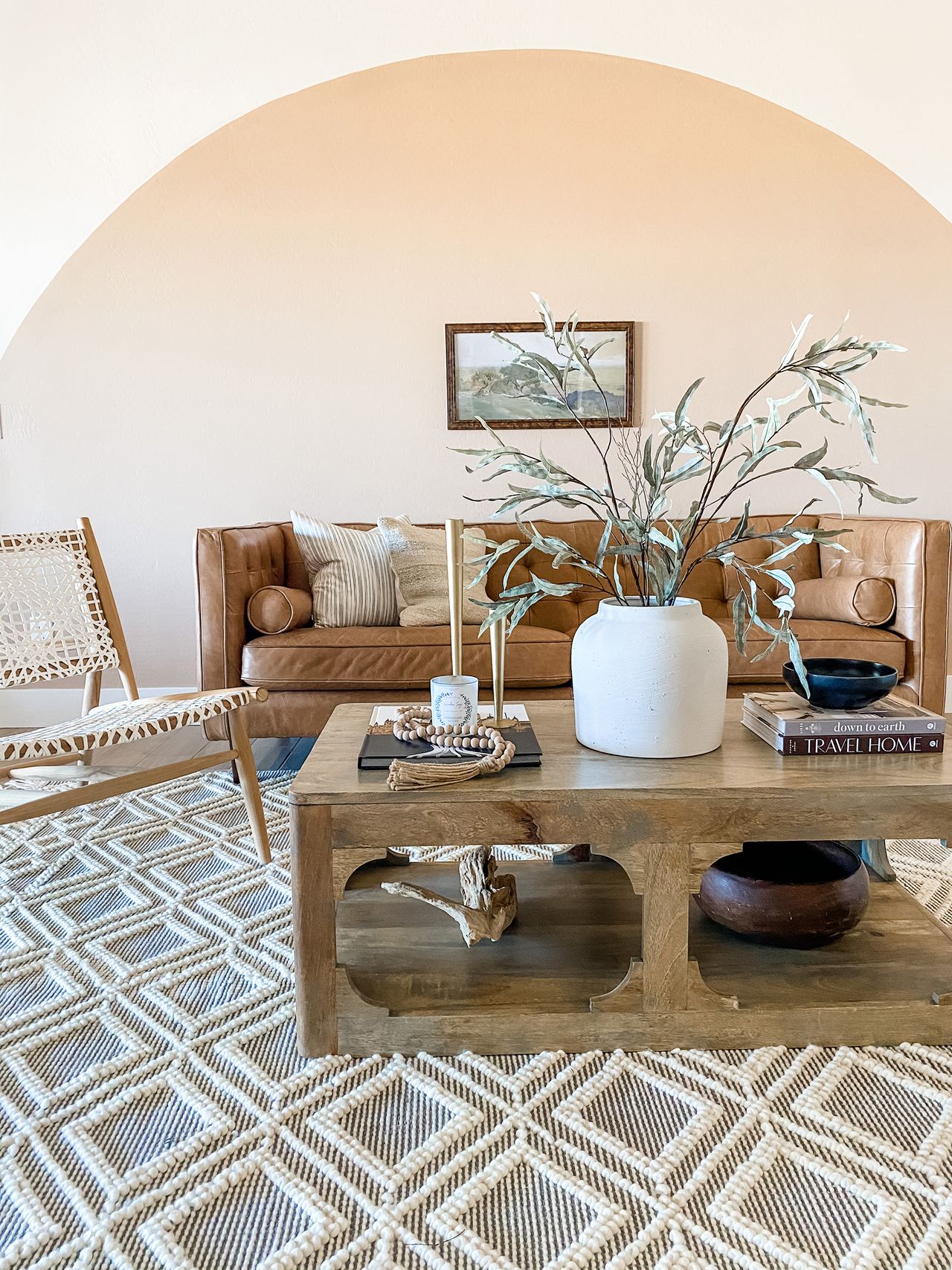 Take basic (and pretty ugly) second-hand vases, then use spray paint, chalk paint, plaster of paris — or all three — to add a unique finish to this simple home accessory. These designer dupe vases will not only add cool, contemporary appeal to a rented home, but they'll also make great gifts…
Cost: $42
4. Recycle a vintage mirror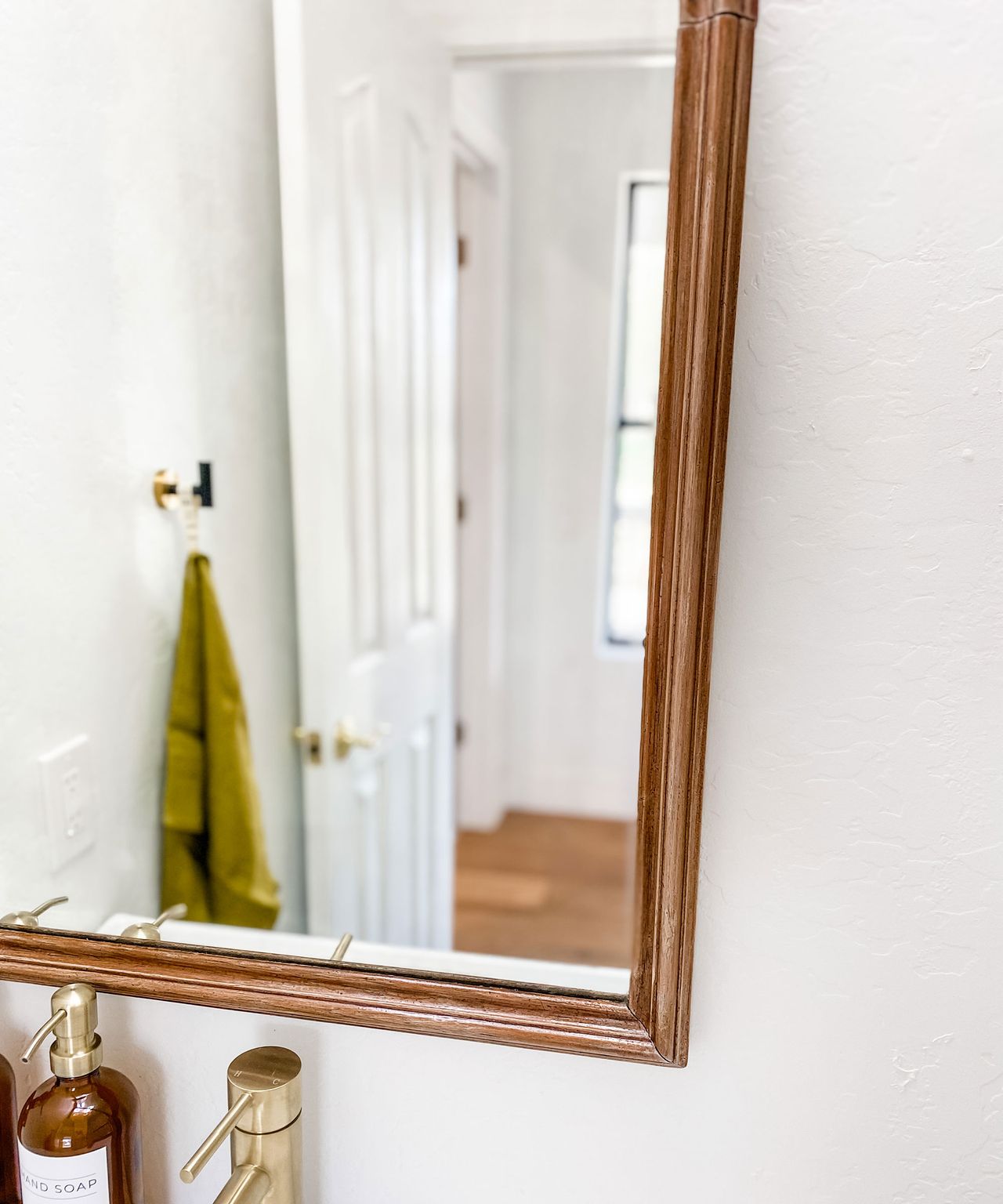 Brooke Waite's simple $50 mirror upcycle is definitely suitable for beginner DIYers and such a simple modification that is sure to add interest to a bathroom, living room or bedroom. You should use a wood stain or the best wood paint, but you'll get used to it pretty quickly and within five hours you'll have gorgeous results.
Cost: about $100 depending on the cost of your vintage mirror
5. DIY a bamboo blackout blind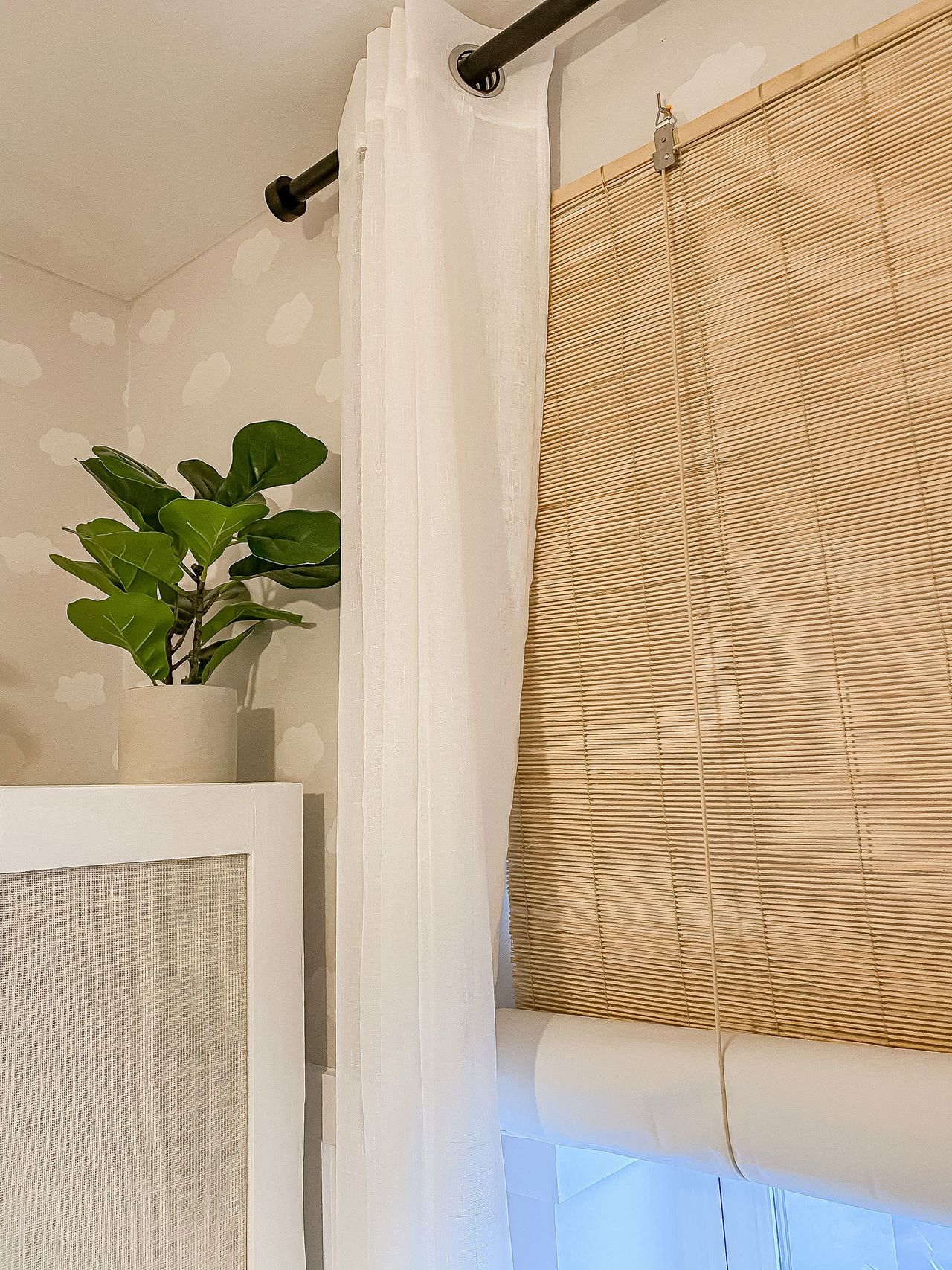 Whether you have a newborn or just can't sleep through your curtains in the morning, follow in the footsteps of Jasmine Gurney to create a bamboo blackout blind and impress your entire home in less than an hour… You'll probably need a few must-have DIY tools for this one, so learn how to use them properly before you start.
Cost: $25
6. Freehand draw a herringbone pattern on your stairs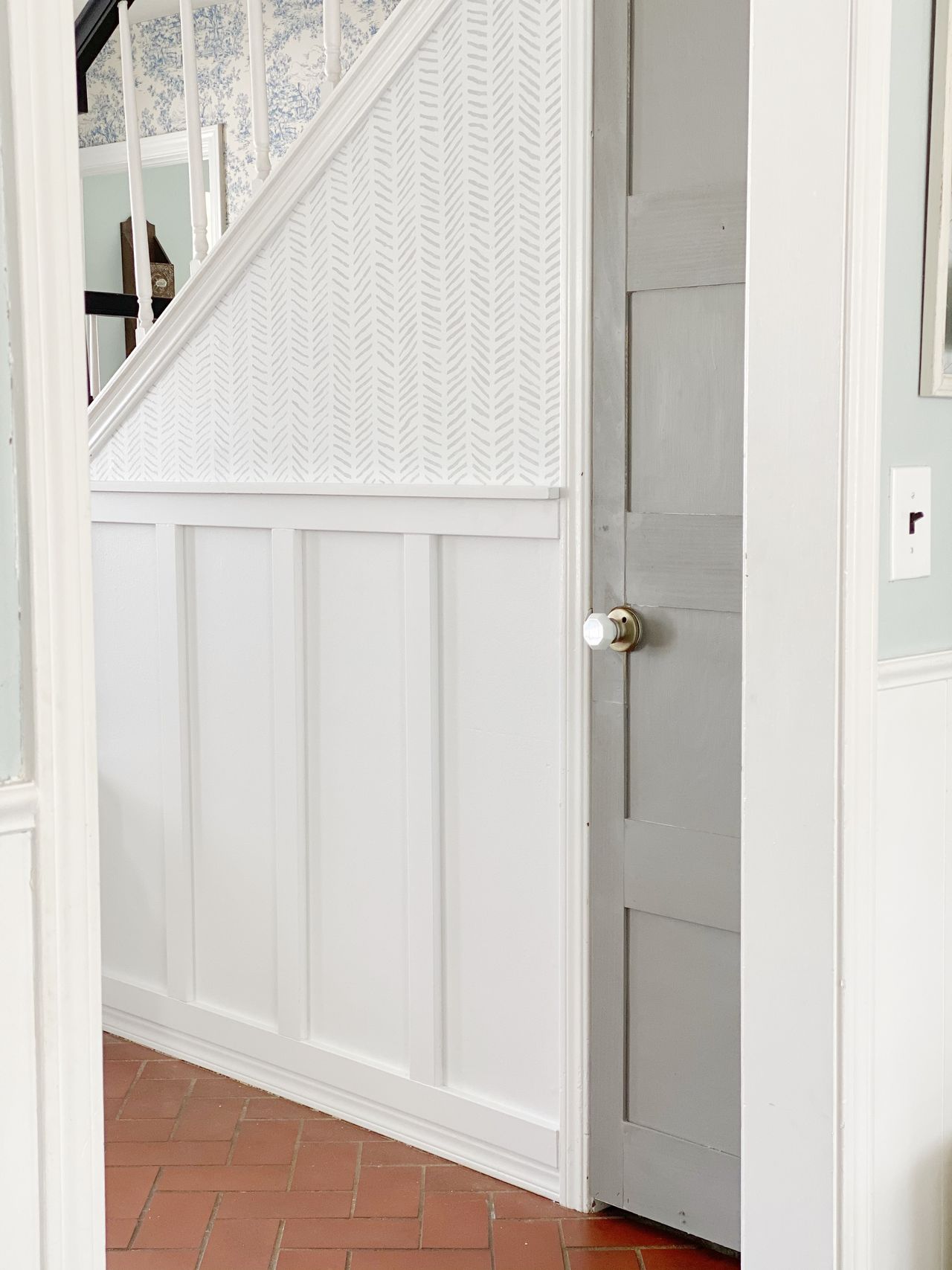 Dori Turner decided to break up the white paint color of her staircase by painting a freehand wall stencil design. It only took an afternoon and costs almost nothing, as it only requires basic supplies – gray paint and masking tape – which you might even have on hand!
Cost: $12
7. Refresh existing bathroom tiles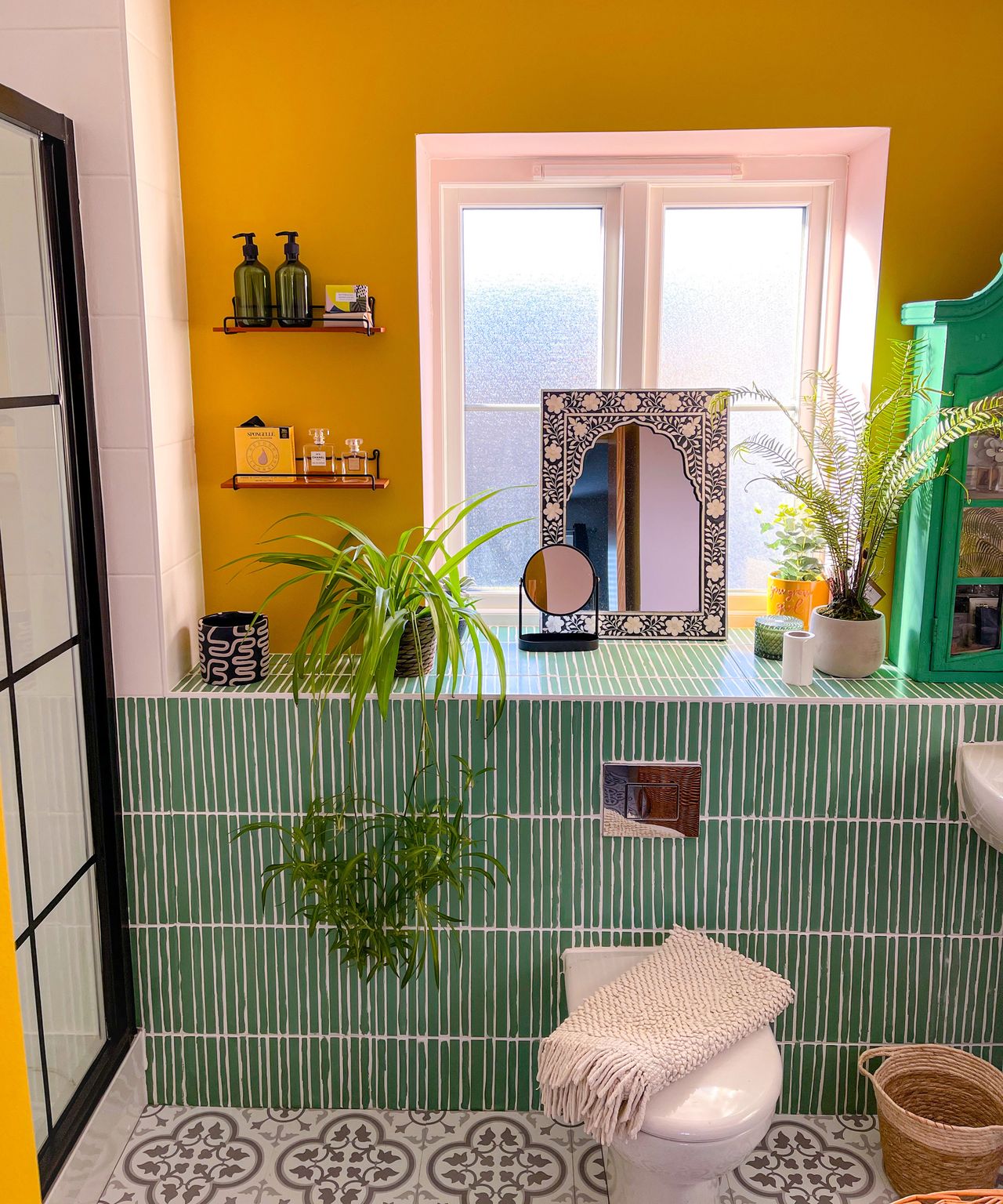 Painting tiles in a bathroom is super quick and a cheap DIY to do. Integrate it as part of a larger renovation to save on your overall budget and you're golden. Handyman Geri Alessi from @overatno18 used this trick and painted her tiles green to add more dimension to her small bathroom and it worked beautifully, for next to no money.
Cost: about $80
8. Make a bamboo headboard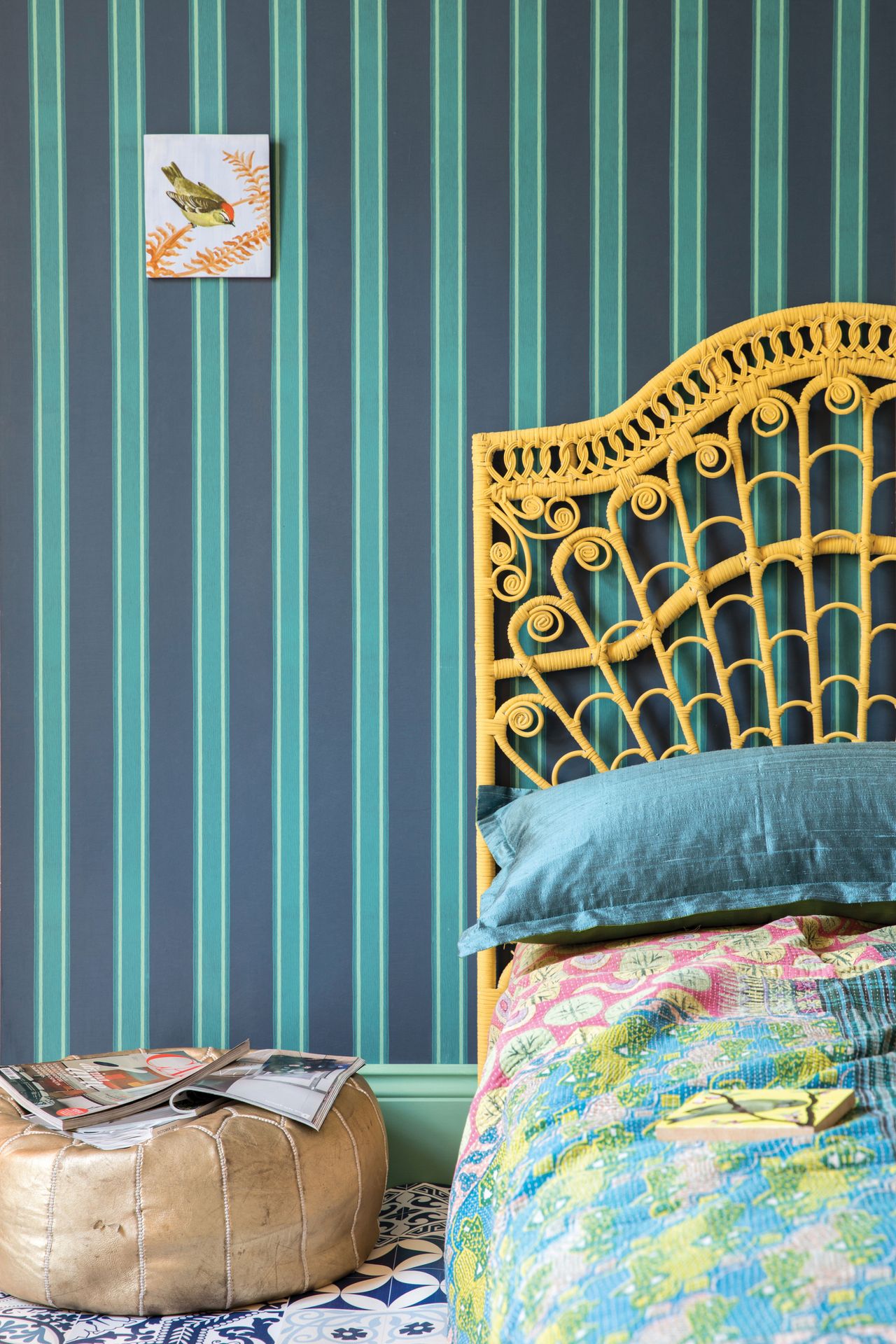 Headboards are truly entrenched in bedrooms and some would say they are essential for a balanced sleeping space. Many DIY headboard designs are so economical and simple to make. Pretend it with paint or choose bamboo as the base material for a super inexpensive design that's simple to recreate in a day or two max.
Cost: around $100 depending on bed/project size
9. Create oversized, designer-style artwork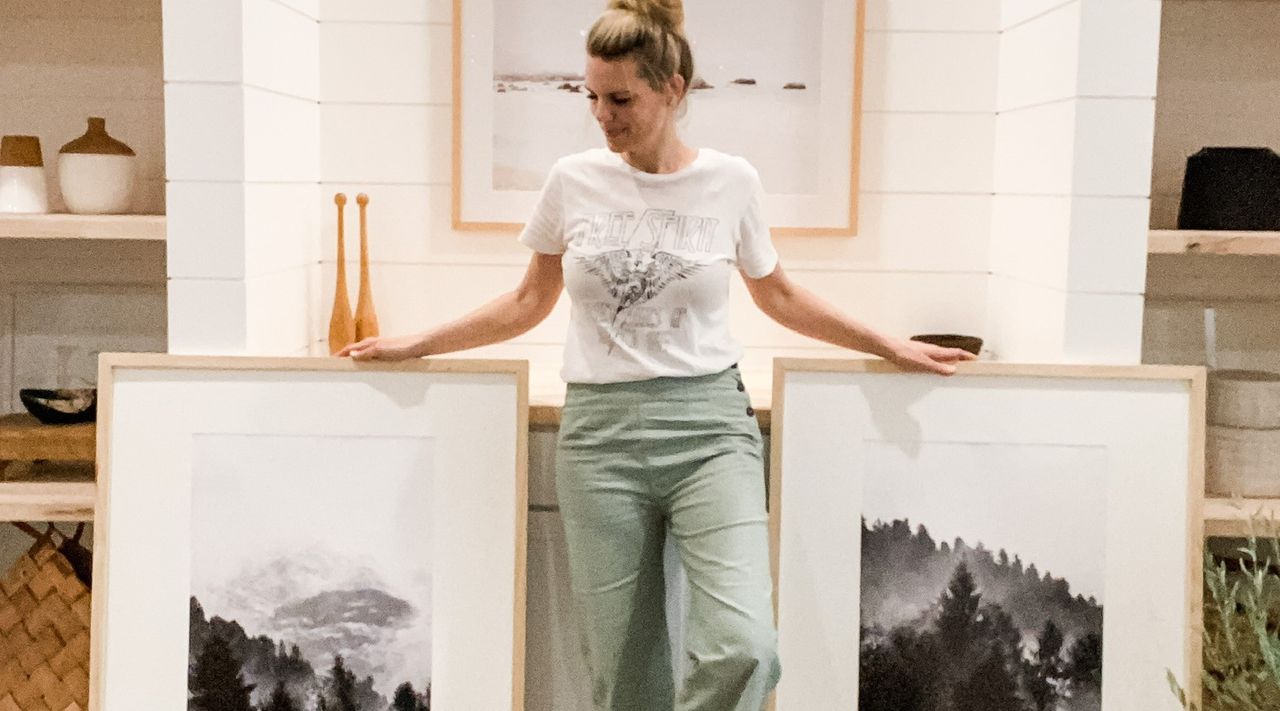 A gallery feel in a home is a surefire way to create an upscale elevated space. Brooke Waite shows us how she custom made extra-large pieces of art for a fraction of the cost of a store-bought piece. Learn how to DIY oversized wall art in an afternoon, you'll need some power tools for this, but otherwise it's a quick and cute project to take on.
Cost: $61 each
10. Give Basic Wall Sconces a Glow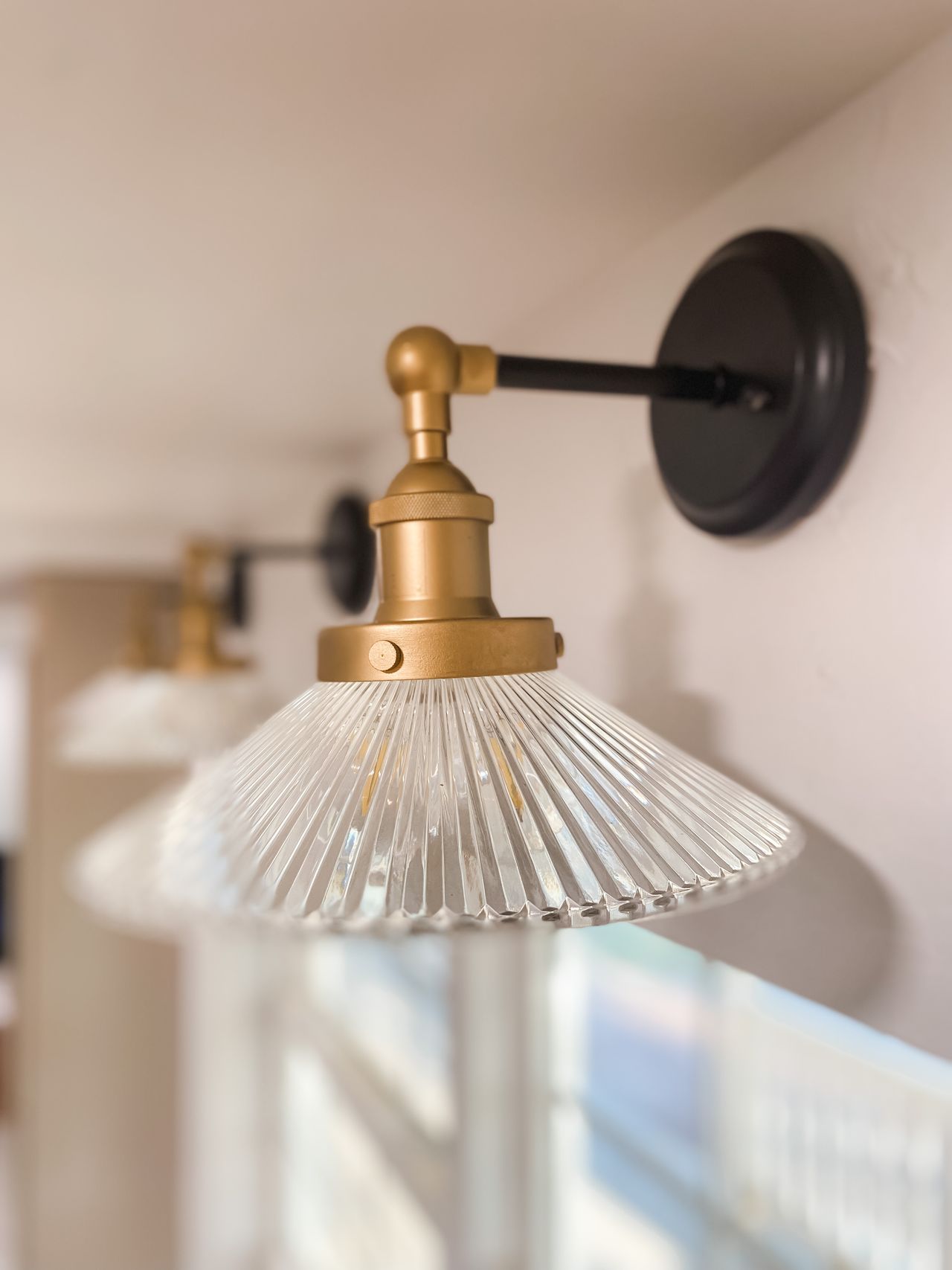 Waite again shows us how to get a designer look for a lot less in your home by upgrading basic $35.08 wall sconces from Amazon for his kitchen. This 2 step wall sconce is beautiful and so smart. Plus, if you have leftover spray paint, you can also use it to finish off a lot of dull furniture and home accessories around the house.
Cost: $100