Grimm's Tales Guide and Tips for Beginners
A game published by Tapplus, Grimm's Tales is an inactive turn-based Roleplay mobile game. The story of the game starts with you, the player as a dreamer fighting against the enemy in order to save the world from dark magic. In this Tales of Grimm beginners guide, we will provide some tips and tricks for you to check and follow.
The game will take place in the land of Oz, where the inhabitants and the habitat there have been transformed into demons by the hands of dark magic. Dreamers will fight using their favorite character to save the Land of Oz. Tales of Grimm has various tasks for the player to successfully restore the land of Oz.
Tales of Grimm Beginner's Guide: Tips and Tricks
1. Focus on your hero roles
The character of heroes in Tales of Grimm is many and each of them has different roles. There are currently four types of roles available in the game, namely:
Guardianwhich have high defense and durability
Warrior, as the name suggests, this role is a great choice for attacking
magiciana long-range attack role, also good for attacking
Supportyou could say that this role is the backbone of a team, this role will play a crucial role in healing or giving a shield (depending on the character's skill) to another character
2. Choose the most effective line up formation
Depending on the heroes you have, line-up formation is one of the important things in this game. Not all formations can use the same heroes, there is a specific number of heroes you need to put in a formation to make training more effective.
For example, in the game, the first main formation only allows players to place a guardian-type hero in the front to make it effective in battle, and this formation also allows you to provide two types of support, while the second formation, which will be unlocked when the player reaches level 20, allows players to place two guardian-type heroes at the front of the formation, but this formation only allows players to bring one support-type hero .
3. Upgrade your heroes from time to time
Tales of Grimm really suggests players to upgrade their heroes all the time. In fact, in this type of game, turn-based RPGs, the higher the level of the hero will guarantee players victory at all times.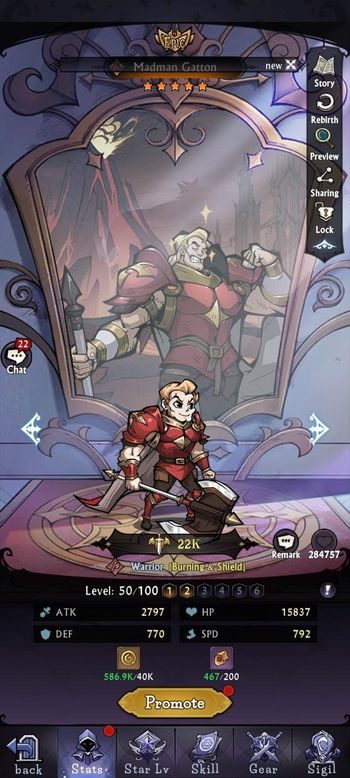 This will incentivize players to constantly level up their hero almost every time. With all the wins players get, the more items and resources they will get, which is very important for improving the heroes they have.
4. Understanding Hero Items
The hero element in RPG games is not something new, but it is also an important thing that requires players' attention. Almost all RPG games have the same elements, fire, water, wind/air, earth, darkness and light. Tales of Grimm also uses the same system.

This element system will likely be missed by players, but if players pay attention and organize your lineup while considering what element they should put in their formation, it will really help them when they come face to face with the boss of the map.
5. Keep upgrading your Dreamer
Dreamer is what Tales of Grimm calls players who play this game. Players can easily level up by just playing the game, the most recommended way to do that is to play the adventure mode. Leveling up a dreamer will be very convenient for players to access the modes available in the game. There are also a number of modes that will be unlocked when players level up, such as: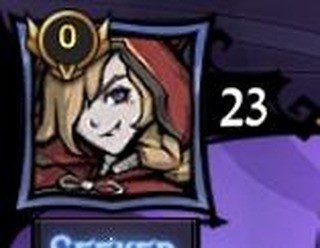 Formation alignment, there are 6 alignments in total, the first one is the basic formation already unlocked, the second alignment will be unlocked when players reach level 20, and the other will be unlocked when players reach level 30, 40, 50 and level 60.
The Wondrous Crystal, where players summon their hero.
magic towerwhere players can retire their heroes and create a hero.
crystal lakethe place where players can collect materials and resources by defeating certain monsters.
wonder rodwhich is a tower challenge, players can challenge all the monsters in it, the difficulty will be determined at ground level, the higher the level, the harder the monsters to defeat.
6. Check your diet once in a while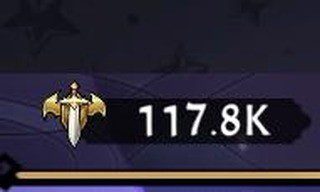 the Power, located at the top of the screen, is the player's current strength indicator. Power level can be increased by using star heroes, wearing gears and upgrading heroes. The line-up formation and the composition of the heroes it contains also contribute to increasing the level of power. Power level is important because some modes, monsters, and events require a certain power level to enter.
7. Scrapbooks
There is an album that contains hero stories and hero links.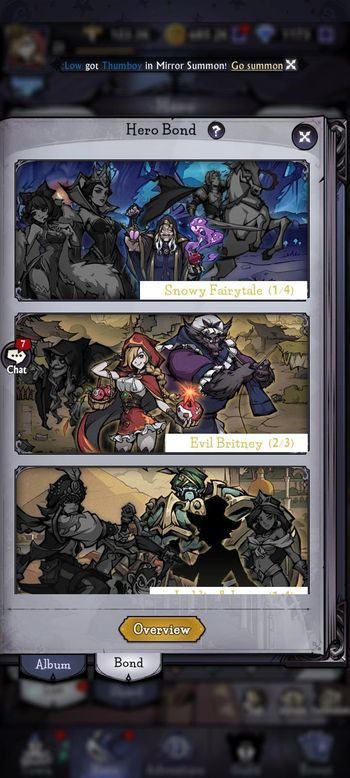 hero stories: since the heroes are from fairy tales, they have their own stories that players can read, every time you get a new hero, check their stories, players will get diamonds when they finish reading them.
Bind: When players get a hero from a certain story, for example, Laddin and Lamp which are based on Aladdin's story, its link will activate. Bond will give players a hero associated with certain stories, like Laddin and Lamp mentioned above. To activate the link, players must collect heroes from the same story.
8. Join a guild
If a player is a member of a guild, he can get several benefits by joining the guild.
Access to the dungeon: accessing the dungeon is very useful for the guild and the player, challenging a dungeon will give the player guild points to improve their guild skills and also coins to improve their heroes or just to buy something from the shop.
guild war: Guild War is a competitive mode between all guilds. Participating guilds will compete to raise their guild rank until the end of the guild war period. Upon completion, the winning guild's reward will be distributed by mail based on guild rank and personal rank.
To exchange: trading in the guild is useful as the player can request items from fellow guild members, assistant members also get a reward for helping their guild mate.
9. Increase your Dreamer Rank
The Dreamer rank is a ranking system for the player. This ranking system will give players rewards when they rank up. Players can get rare heroes by simply ranking up their dreamer rank.
To increase the rank, players must complete the tasks given to them. Dreamer rank can also increase a player's power and give extra power stats to their heroes, which will make it easier to complete missions and fight against their enemies.
10. Take advantage of idle aspects of the game
Grimm's Tales is a inactive Turn-based RPG, so players can play this game anywhere and anytime, whenever they want. Even when disconnected due to lessons or assignments, players will still get payouts when they re-open the game.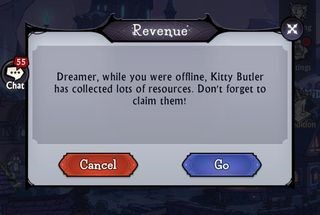 This system is what makes this game so easy to play and popular, players can play without spending real money on the game unless they want to but it is not necessary as it is easy to play. get resources to draw gacha and get good heroes. Even if they don't have good heroes, constant leveling will help them gain the power they need to beat the boss.
Final Thoughts
Tales of Grimm is a fun game with easy and less time-consuming gameplay. This game is suitable for busy people who want to relax between their activities, the idle system is what makes it suitable.
There are two most important things to do in this game, which are upgrading and collecting materials to upgrade heroes, and the collecting process is easy, the player just needs to do some adventure and play other modes in this game, and they will be sure to be able to level their heroes high enough to beat all the enemies in the game.
That's it for today's Tales of Grimm Beginner's Guide. Did you find our Grimm's Tales Beginner's Guide useful? Let us know in the comments!
For more mobile gaming news and updates, join our whatsapp group, Telegram groupWhere Discord Server. Also, follow us on Google News, instagram, and Twitter for quick updates.