Tamashi: Rise of Yokai Guide and Tips for Beginners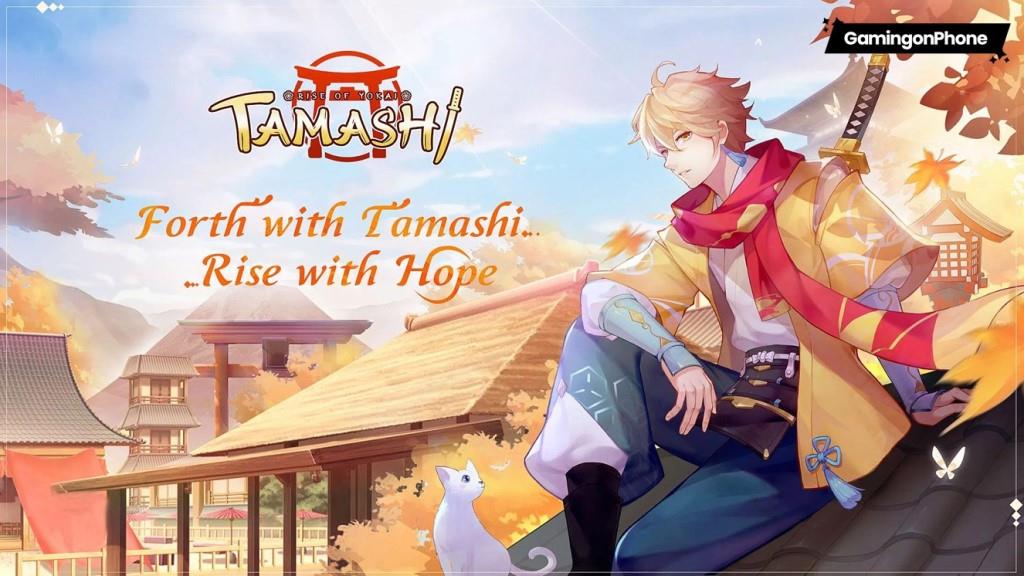 Are you ready to dive into the Land of Tamashi and exterminate the menacing Yokai? Tamashi: Rise of Yokai is an exciting MMORPGs game that will allow you to become a yokai slayer and bring peace to the land of Tamashi once again. It's an interesting game because it offers so many exciting features that it won't be long before you spend most of your free time unlocking your character's maximum potential. However, it is important that you have a good idea of ​​the Tamashi: Rise of yokai game mechanic to maximize your chances of becoming the number one yokai slayer. Here we will give you Tamashi: Rise of Yokai game overview, beginners game guide and simple tips.
Introducing Tamashi: Rise of Yokai
Classes
There are three hero classes that you can choose as your main character at the start of the game. They are Samurai, Onmyoji, and Gunner. They have their own unique abilities, skills, and appearance that suit your playstyle.
PvE content
Apart from main quest and side quest as an important mode which you need to complete to continue the storyline, there are several modes which you can try in order to get resources such as gold or tons of Exp for the game. your hero's farming. There are cooperative dungeons where you will challenge an extremely difficult dungeon with your team in order to defeat the boss.
But, if you prefer to do it alone, you can try the solo dungeon. These are five types of single player dungeons this will reward you with tons of resources for each dungeon so be sure to save some time to strengthen your heroes in this dungeon.
PvP content
You can test your heroes by challenging another player in Arena. Defeating another player will boost your online ranking which will reset at the end of the week, you have 10 daily trials to challenge them.
Clan
You can have tons of benefits by joining a clan. There are daily clan quests that will give you a reward once you complete the quest, or you can just visit the prayer section in order to get materials.
Understand game mechanics
Roaming
Like another MMORPG game, you can move your characters freely in the land of Tamashi, this includes swimming in the river, jumping from one obstacle to another or using the elevator to go down to an underground area. Once you reach level 20, you will unlock the ride, where you will have a large giant creature that will help you move faster. You can improve your ride, which will also increase your stats.
Struggle
You will encounter a random group of yokai on your way. If it's not in your quest, you can just ignore them, however, you can still attack them to gain experience and materials. You can attack them manually with the skill set button on your screen, however, you can attack them automatically by tapping on the quests section that requires you to kill specific yokai.
Manage quests
There are two quests in Tamashi: Yokai Rise. Those are the Main Quests and Side quests. The main quests prompt you to complete the given task to continue the story, while the side quests are not a priority quest, meaning you have no problem if you don't want to complete it, however, it will take you will give a ton of perks like Items, Materials or Sycees.
The motive of the main quest will prompt you to speak with the designated NPC, usually they will ask you to kill several minor yokai because they are threatening the villagers, kidnapping the NPC's relatives, or have stolen valuables. Once you complete the yokai, this will give you access to encounter the Yokai Boss. Yokai Boss usually has 5 layers of HP or more so killing them would take longer, once you kill the boss talk to the first NPC to claim the rewards.
You will have several helpers that will help you in the Land of Tamashi. Once you reach several levels, you will first unlock your ride. This will help you navigate the map faster. You can upgrade it to increase your stats and also your hero power. Second, you will have an aide that will help you during the battle. They are Aide and Miko. They will help you heal your HP, or attack the yokai that will ensure your victory. You can also upgrade them to increase your stats.
Beginner's Guide Tamashi: Rise of Yokai: Tips and Tricks
1. Store huge amounts of Sycees
Sycées are important elements in advancing your Weapons, Ride, Miko, and help. Therefore, it is important that you store a large number of them so that you can use them whenever you want. You can get them from Solo dungeon, by solving side quests or you can buy them from sycee shop and renown shop.
2. Turn Auto Move
You can clear all quests without having to move your characters. You just need to push the quest you want to complete, and your characters will automatically move to complete the quests. With this, you can advance your race and claim your rewards immediately.
3. Improve your appearance
In addition to your main items, you can change your appearance and upgrade them to increase your power. You can add the cat headband, change the clothes set or add ornaments. There are 6 itemsand they will have a special effect on your character's appearance.
4. Train your team
You can clear main and side quests more easily by forming a team consisting of four members. You can add nearby players or from your friends list. Creating a team will also help you complete the co-op dungeon to earn more resources.
Final Thoughts
The key to ensuring your smooth journey in Tamashi: Rise of Yokai is always to prioritize your assists as it increases your stats and hero power. Especially Miko and Aide as they are your main support in battle. You can also spend your time challenging the solo dungeon to speed up your farming. It is also wise for you to join the clan immediately once you are eligible and accept clan requests for more resources.
That's all for today Tamashi: Rise of Yokai Beginner's guide. Did you find our Tamashi: Rise of Yokai Beginner's Guide useful? Let us know in the comments!
For more mobile gaming news and updates, join our whatsapp group, Telegram groupor Discord Server. Also, follow us on Google News, instagram, and Twitter for quick updates.