The Digimon Movie Had A Ska Soundtrack That Still Absolutely Slaps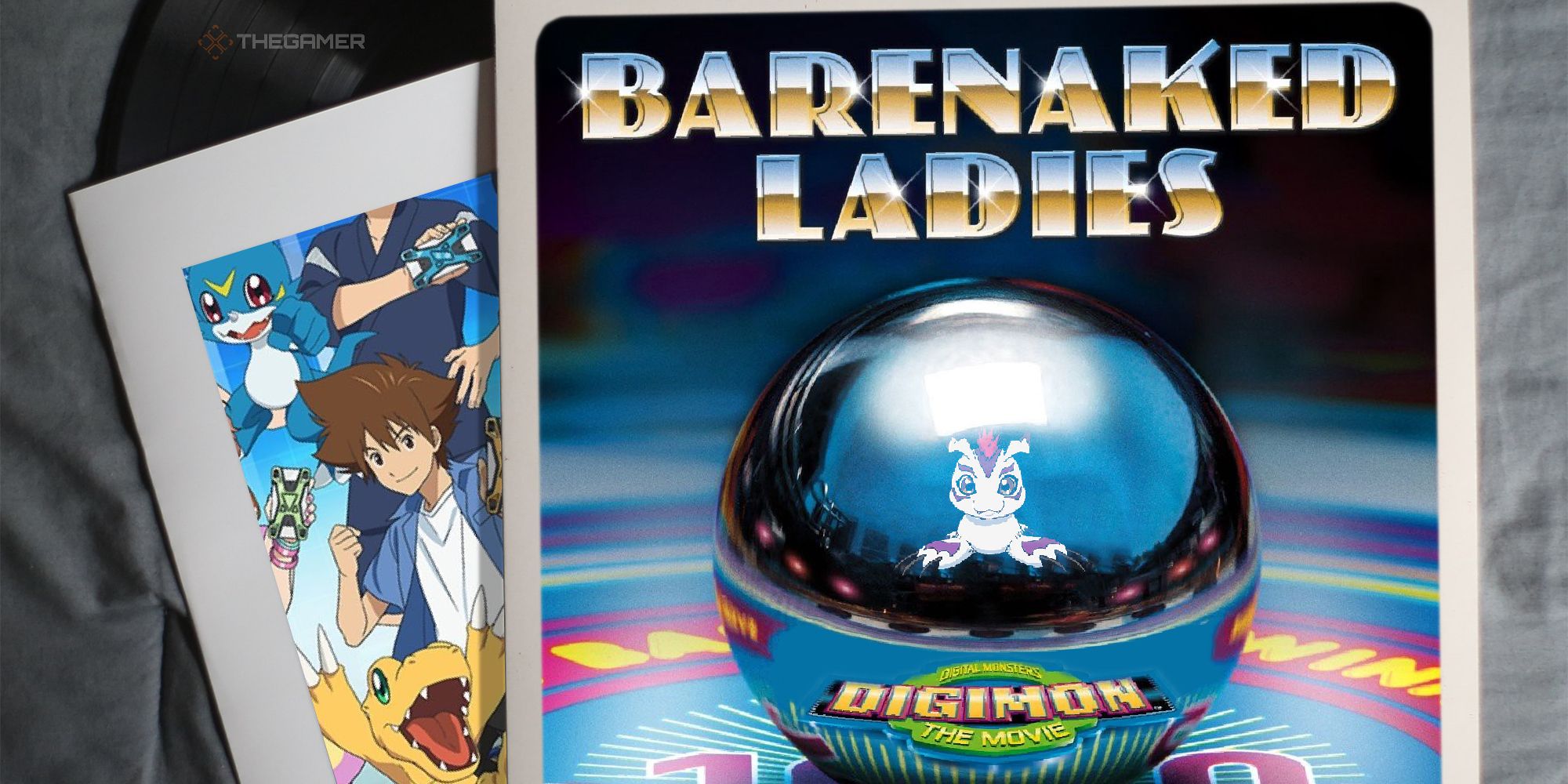 The Digimon movie was an enigma when it was first released in February 2001. The anime had already become a hit on Fox Kids with Western audiences, so it was only a matter of time before a film adaptation would follow. hits the big screen with all the bombshell you've been waiting for. Except this movie was a little different. Instead of simply dubbing a singular film like Pokemon had done in the past, Digimon instead opted to combine a number of different films from Japan while seeking to mold them into a single, cohesive storyline. It didn't really work…
Three shorts are used – Digimon Adventure: Our War Game, Digimon Adventure 2: Digimon Hurricane Landing, and Transcendent Evolution: The Golden Digimentals. The dubbing introduced a number of massive changes in tone, writing, dialogue, structure, and was a little messy – but the film still has a nostalgic place in my heart because it was so wonderfully absurd. It doesn't make sense, but you don't care about it as a kid and put aside the quickly changing animation styles and character introductions so you can have a good time. Anime isn't treated like that anymore, and that truth is oddly bittersweet.
Related: Two Years Later, The Owl House Remains a One-of-a-Kind Show
One part of this film that has aged better than anything else is the incredible soundtrack. I don't know who decided The Digimon Movie should have a score almost entirely dedicated to ska, but I want to shake their hands and take them out to dinner. I can imagine the boardroom meeting where some guy put on One Week by Barenaked Ladies, and they all just nodded in unison at the magical discovery they had just made. When I think of befriending creatures in a digital realm, I also think of The Mighty Mighty Bosstones – it's a natural bond that the Japanese are silly they didn't create when the franchise was created.
Less Than Jake, Smash Mouth, Fatboy Slim, Barennaked Ladies and The Mighty Mighty Bosstones not only appeared on the soundtrack, their songs surface at perfect moments throughout the film that expertly reinforce the evolving tone. The discordance of jamming three Japanese shorts together into an unwieldy homunculus suited a musical genre that itself embraces joyous unpredictability. The Feeling I Get plays the film's second act as our main characters prevent a nuclear strike on Tokyo (or some random city in the US depending on the dub) and it reflects our heroes' relief and obliviousness of the wider world beautifully. They saved humanity from the comfort of their bedroom while their mother cooked dinner, and it's classic Digimon in a way I wouldn't change for the world. Television anime has never been so wild, subversive, or self-aware in its execution, making the movie a flash in a pan that would never happen again.
Believe it or not, The Digimon Movie also bested Shrek with its use of All Star's Smash Mouth, also using it brilliantly to ease the tension of a dramatic plot development. There's a moment earlier in the movie on an original song that's still so fucking hype. It's a race against time for a group of kids to save the world from utter devastation while operating under their parents' noses. As a child, I could see myself in their shoes, explaining why this film and its soundtrack left such a lasting impression on me and so many others.
We now live in a world where anime is easily accessible, which means we'll never see western companies taking chances on properties like Digimon while simultaneously turning them into something they were never meant to be. to be. Most of the time this results in real monstrosities, but others will give us masterful disasters like The Digimon Movie. I still love ska music to this day, and it's thanks to this classic. His birthday is coming up next month, so maybe I'll make a new watch and let you know how it holds up. We might even touch on that haunted Angela Anaconda intro movie.
Next: I Hope The Haunted Chocolatier Is Even Gayer Than Stardew Valley
Spider-Man: No Way Home is the MCU at its absolute worst
Peter Parker's adventure in the Metaverse could have been so much more.
Read more
About the Author